This post was last updated on
My husband and I love to go to the movies, but since AJ was born, we don't have a lot of time to go see movies anymore. Truthfully, we don't have a lot of time for pretty much anything anymore! 🙂 But we also have a pretty comfy couch, so last weekend we decided that after we got AJ to bed, we would do a little movie date night at home! It was actually even better than going to a theater because we didn't have to worry about parking, traffic, and other people ruining the experience. We even had our own snacks, so it really was a full movie experience from the comfort of our own home!
G.H. Cretors sent us an awesome movie night kit including two bags of their delicious popcorn, DVDs of The Arrival and Moonlight, a snuggly blanket, and a pack of tissues. For anyone doing a movie date night at home, a snuggly blanket and yummy snacks are a must!
I was also thrilled to see that they sent us The Mix. For those of you who aren't local to Chicago, the mix (aka Chicago style popcorn) is a combination of cheddar cheese popcorn and caramel corn, all in one bag, and it's DELICIOUS! I'm not a Chicago native, so I was a bit skeptical when we first moved here, but oh my gosh, it has totally won me over. It is my favorite way to eat popcorn now!
The best thing about a movie date night at home is that all you need is a good movie and some great snacks! Grab a bag of G.H. Cretors popcorn from a store near you, pop in a DVD, snuggle up under a blanket, and enjoy a fun date night at home!
As parents, we're so busy all of the time, but it's really nice to remember that we don't have to get dressed up and go out to spend some quality time together. There's always a bit of time after the kids go to bed when you can do a movie date night at home, or even just a TV date night if you don't want to stay up late enough to watch a whole movie.
The movie night kit G.H. Cretors sent us included a "must see" list, and I've only seen about half of these movies and TV shows, so I know what our next date night at home is going to be!
If you're a parent and struggling to find time for a date night, try doing it at home! Grab a movie and some popcorn and spend a few hours snuggled up on the couch after the kids have gone to bed!
Disclosure: I received compensation from G.H. Cretors in exchange for my participation in this campaign, and my honest discussion of their products. But their popcorn is delicious and all opinions in this post are 100% my own. I would never write a post about something I didn't think was useful or interesting for you guys, and Practically Functional will only publish sponsored posts for companies or products I love and believe in! 🙂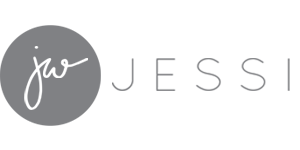 The following two tabs change content below.
Hi, I'm Jessi! Welcome to Practically Functional, a DIY and crafts blog for everyone! I believe that anyone can do crafts and DIY projects, regardless of skill or experience. Whether you're looking for simple craft ideas, step by step DIY project tutorials, cleaning hacks, or just practical organization solutions, you'll find them here! Make sure to
sign up for the email newsletter
to get craft projects, Cricut tutorials, and cleaning tips in your inbox every week (for free!)
Latest posts by Jessi Wohlwend (see all)