This post was last updated on
Remember when I went to the South Suburban Humane Society in Chicagoland to spend some time playing with the adoptable cats? Well, I get to share more kitty profiles with you today!
I'm working with Purina Cat Chow to help promote their "Building Better Lives Adoption Drive" going on in the month of June, and it's been a ton of fun! We adopted our two cats 5 years ago (read all about it here) and we are totally in love with them, so I'm thrilled to be helping Purina and their local shelter partners find permanent homes for the cats in their care! If you've been thinking about rescuing a shelter cat and giving them a forever home, now's the time!
For every person who shares their rescue story using the hashtag #MyRescueStory on any social media channel, Purina Cat Chow will donate $30 to one of their partner shelters to help offset the cost of adopting a kitty! So share your rescue story this month, add the hashtag #MyRescueStory, and tag me @practicallyf so I can see all your cute pets!!!!
Now it's time to meet some of the shelter cats I made friends with a few weeks ago! (Remember, a couple of weeks is a long time and some of these awesome cats may have already been adopted! But there are new cats being brought to the shelter all the time, so for a current list of the adoptable cats available, visit South Suburban Humane Society's website or your local shelter's website!)
First I want to start with two little kittens I met right when I walked in. This black cutie is Tipper, and the orange tabby in the very first picture above is Deviled Egg. They weren't brought to the shelter together, but they have become best friends! So if you're looking for two kittens, check these ladies out! I strongly suggest adopting two cats at once if you can, especially if you work outside of the home. If you have two cats they can help keep each other company when their people aren't around!
Tipper is a 10 month old female domestic shorthair, and she's all black except for her right ear, which has a white spot on the tip, hence her name! She was found out in the wild by a good samaritan, and brought to the shelter in the hopes that they could find her a forever home. She is independent and resourceful, and though she has always been "wild", she is slowly adjusting to "tame" life! She's young enough that she may eventually enjoy being a purely domesticated indoor cat, but I bet she would love having a little more freedom and being allowed both indoors and outdoors!
Deviled Egg is a one year old domestic shorthair orange tabby, but she's about the same size as Tipper. She's small and short, even for her age, and the staff thinks she might be part Munchkin. She also has a cute little uni-brow thing going on above her eyes, which makes her look a little grumpy all the time. But she's not!
She was a wild cat as well, and brought into the shelter one winter when a good samaritan heard that temperatures would be below freezing at night. But she is also slowly adjusting to being domesticated! And just like Tipper, she might be young enough to be an indoor-only cat, but I know she'd appreciate the freedom and autonomy of being allowed both indoors and outdoors!
This curious troublemaker is Lucy, a 4 year old dilute calico domestic shorthair mix. She's stubborn and independent, but friendly if you don't overstimulate her! She'd be the perfect companion for a laid-back couple without young kids.
Just look how pretty she is!
This guy is Jay Leno, an 8 year old domestic shorthair tabby. Jay Leno was surrendered to the shelter with his friend, Mavis Leno, when their owner passed away. He is totally friendly and loved being petted, but seems to prefer a quiet, calm environment. If you want to rescue a senior cat, Jay Leno is the perfect constant companion. And look at those eyes!!!
This guy taking a nap is Max, an 8 year old male domestic shorthair. It's a little hard to tell while he's hiding in the kitty condo, but he is GORGEOUS! He's black and white, and very pretty looking. Plus he's friendly and calm; the perfect senior companion for anyone who lives a laid-back life and wants a friendly, loving pet!
This pretty kitty is Portia, an 8 year old female domestic shorthair calico. I love calicos; they are so pretty and so sweet. And Portia is definitely both of those things! She is very mellow and docile, and loves attention and snuggles. She'd be the perfect pet for anyone with a quiet home and perhaps another cat for her to love!
This gorgeous medium-haired cat is Betsy, a 6 year old female Persian mix. She was surrendered to the shelter because her owner was allergic, which can happen more often with longer-haired animals. But she's a real sweetie and all she wants is someone to love her, cuddle with her, and brush her every once in a while to keep the tangles and mats at bay!
This curious guy is Ziggy; he's a 5 year old male tuxedo Manx mix, thus the cute little bob tail. He came right up to me when I walked in and waited to be petted, and he's clearly super friendly and energetic. He'd be a great cat for any family that loves cats and would be willing to play with him and love on him!
If you've been thinking about adopting a cat, check out your local shelter! And remember, if you have an adoption story to share, share it on social media using the hashtag #MyRescueStory and Purina will donate $30 to a shelter in need!
Disclosure: I received compensation from Purina Cat Chow in exchange for my participation in this campaign. But the "Building Better Lives" program is absolutely amazing and I am so honored to be a part of it and share our rescue story! All opinions in this post are 100% my own. I would never write a post about something I didn't think was useful or interesting for you guys, and Practically Functional will only publish sponsored posts for companies or products I love and believe in!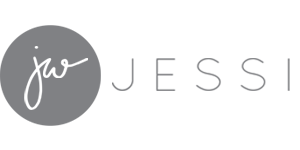 The following two tabs change content below.
Hi, I'm Jessi! Welcome to Practically Functional, a DIY and crafts blog for everyone! I believe that anyone can do crafts and DIY projects, regardless of skill or experience. Whether you're looking for simple craft ideas, step by step DIY project tutorials, cleaning hacks, or just practical organization solutions, you'll find them here! Make sure to
sign up for the email newsletter
to get craft projects, Cricut tutorials, and cleaning tips in your inbox every week (for free!)
Latest posts by Jessi Wohlwend (see all)