This post was last updated on
I really love being a blogger sometimes! I'm working with Purina Cat Chow to help promote their "Building Better Lives Adoption Drive", and it has been a ton of fun. A few weeks ago, I was required to go to the South Suburban Humane Society in Chicagoland and spend a few hours playing with the adoptable cats! Required! Such a hardship…poor me!
If you missed it, last week I shared our rescue story about how we adopted two kittens from a local shelter about five years ago. June is Adopt A Shelter Cat Month, and Purina Cat Chow is partnering with 50 shelters through their "Building Better Lives Adoption Drive" to help them find permanent homes for the cats in their care.
So if you've been thinking about rescuing a shelter cat and giving them a forever home, now's the time! And as a little incentive, I get to share some photos of the adorable cats I met a few weeks ago!
You can help shelter cats find permanent homes! For every person who shares their rescue story using the hashtag #MyRescueStory on any social media channel, Purina Cat Chow will donate $30 to one of their partner shelters to help offset the cost of adopting a kitty! So share your rescue story this month, add the hashtag #MyRescueStory, and tag me @practicallyf so I can see all your cute pets!!!!
If you're interested in learning more about adopting shelter cats, or just want to share your rescue story with the world, Purina Cat Chow is hosting a "Building Better Lives Adoption Drive" Twitter party tonight! The party runs from 8pm to 9pm ET tonight (Tuesday, June 9) using the hashtag #MyRescueStory. You can follow along here, and make sure you follow @CatsOutOfTheBag, @PracticallyF, and @StacieInAtlanta so you don't miss a thing! We'll have some questions prepared to help get the conversation started, but you can always just hop in, tweet something about your adoption story, and add the hashtag #MyRescueStory in order to be part of the conversation!
Now it's time to meet some of the shelter cats I made friends with a few weeks ago! (Remember, a couple of weeks is a long time and some of these awesome cats may have already been adopted! But there are new cats being brought to the shelter all the time, so for a current list of the adoptable cats available, visit South Suburban Humane Society's website or your local shelter's website!)
The friendly kitty in the title photo above is Sonny, and he was waiting for me before I even walked in the door! He woke up from a nap as I walked up to the door of the room.
Sonny stood up and meowed at me as soon as I walked in, and he was just the friendliest sweetie! He's a three year old domestic longhair cat, but you can't tell from the photos because he was shaved! His hair was all matted and tangled when he was brought to the shelter, and they couldn't untangle it no matter what they tried. So his back was shaved to clean him up and get rid of the tangles, but it will grow back and be long and gorgeous again soon!
The other cat who greeted me right as I walked in was Audio. Audio is perfectly named; he was very vocal when he wanted to be petted, and I was happy to oblige!
Audio is a 5 year old male domestic shorthair cat, and he's a big guy! He weighs about 16 lbs right now, which is more than he should weigh. But he's super friendly and mellow, so he's the perfect feline companion for someone willing to put him on a kitty diet and get him back into fighting shape!
Aarti is a gorgeous tuxedo cat who was surrendered to the shelter because her previous owner's health condition made it impossible for her to care for Aarti. But just look how pretty she is; I love that tuxedo coloring!
Aarti is a 2 year old female domestic shorthair, and she is super loving, playful, and curious! She jumped right into my purse as soon as I set it on a chair in the room, and when I sat down in another chair, she climbed right into my lap!
The other kitties in the room were more mellow. They were totally interested in me when I walked in, and they definitely wanted to be petted, but they let me come to them instead of jumping up as soon I walked in.
This is Patches, a gorgeous 6 year old tortoiseshell female domestic shorthair. I love her coloring!
She's a super friendly, super mellow, middle aged cat; perfect for a laid-back family looking for a loving companion!
Cutie is another totally aptly named cat; just look at her! She had claimed this comfy bed and had no desire to leave it, but was really happy to see me when I walked over to play with her. 🙂
Cutie is an 8 year old female domestic shorthair, and she's pretty independent, but still loves to cuddle and be petted!
One of the more timid cats I met was Kindle, this pretty orange tabby hiding under the table. He was very friendly after a few minutes, but he was a little unsure at first!
Kindle is a 3 year old male domestic shorthair, and the shelter says he's really friendly with other laid back cats, but can be a little timid when he meets new people or animals. If you have a mellow household without any other animals, Kindle would be perfect for you! He's super friendly; he just gets a little timid around dogs or more aggressive cats!
The last kitty I met in this room was Honey Ham, this gorgeous 6 year old female domestic shorthair. I love her eyes, they're so green!
We don't have a good history on her, but she was a super sweet cat when I met her! She seems pretty mellow and laid back, if that's your style!
If you've been thinking about adopting a cat, check out your local shelter! Or stop by at the Twitter party tonight from 8pm to 9pm ET! We'll be talking about adopting shelter cats, sharing our adoption stories, and answering any questions you have! And remember, if you have an adoption story to share, share it on social media using the hashtag #MyRescueStory and Purina will donate $30 to a shelter in need!
Disclosure: I received compensation from Purina Cat Chow in exchange for my participation in this campaign. But the "Building Better Lives" program is absolutely amazing and I am so honored to be a part of it and share our rescue story! All opinions in this post are 100% my own. I would never write a post about something I didn't think was useful or interesting for you guys, and Practically Functional will only publish sponsored posts for companies or products I love and believe in!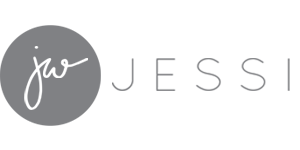 The following two tabs change content below.
Hi, I'm Jessi! Welcome to Practically Functional, a DIY and crafts blog for everyone! I believe that anyone can do crafts and DIY projects, regardless of skill or experience. Whether you're looking for simple craft ideas, step by step DIY project tutorials, cleaning hacks, or just practical organization solutions, you'll find them here! Make sure to
sign up for the email newsletter
to get craft projects, Cricut tutorials, and cleaning tips in your inbox every week (for free!)
Latest posts by Jessi Wohlwend (see all)