This post was last updated on
This is a sponsored post written by me on behalf of Tender & True Pet Nutrition for IZEA. All opinions are 100% mine.
Growing up, we always had dogs; they were just part of the family! So it's no surprise that now that I have a family of my own, we wanted our own furry family members. So we adopted a puppy. We got Fawkes from a shelter a few years ago, and though it took a little while for the cats to warm up to her, she immediately became part of the family for JM and I. And of course, when AJ was born, Fawkes fell in love with her right away and quickly became her best friend! It's been fun watching Fawkes and AJ "grow up" together, and it turns out that "raising" a dog is pretty similar to raising a child!
As AJ gets older, we can see her personality developing. She has specific likes, dislikes, and quirks that make her unique. And Fawkes does too!
Celebrating Your Furry Family Members
We adopted Fawkes in early January, so it was the middle of winter here in Chicago, and there was snow on the ground. Because it was all she had ever known, Fawkes LOVED the snow! She ran around like a maniac in the backyard every time it was snowing, and she loved going on walks through the snow.
As the weather warmed up and turned to spring, the snow melted and it started to rain. And Fawkes was not happy about it! She was weirded out by the feel of the concrete sidewalk under her paws because for the first 4 months of her life she had only ever walked on snow. And she definitely does not like the rain. Even now it's still a struggle to get her to go outside for a walk when it's raining. But she loves playing in the sprinkler or garden hose…silly girl!
When AJ was born Fawkes immediately became her best friend! She isn't overly protective of the baby or anything like that, but she is always present; she never leaves AJ's side (I think it might be partly because there's always a chance AJ will drop some food!)
As AJ grows up her personality is starting to blossom and she shows preferences for certain foods over others. Fawkes, on the other hand, is part Labrador Retriever so she will eat anything. Literally, anything! She'll eat a baby wipe right out of AJ's hands if we're not careful!
Because Fawkes isn't picky about her food, we have to be picky for her. We take a lot of care to make sure that AJ eats healthy food, and it only makes sense that we're careful with Fawkes' food too. We want her food to meet the same standards our food does, which is why we feed her Tender & True Organic Chicken & Liver. It's USDA certified organic, and free from fillers, corn, and soy. They don't use antibiotics on their chicken, there are no artificial preservatives in the food; there's no artificial anything!
But even though it meets the same high standards that our food does, it's not "human food" in a pet formula; It's designed specifically for dogs, with all the nutrients that they need. It's basically a superfood for dogs!
So while we try to focus on the farm to table movement for our own food, Tender & True is basically "farm to bowl" for pets! I love that their food comes from animals that are humanely raised or sustainably fished, and that there are no antibiotics ever. It means we're only giving Fawkes the absolute best, and she deserves it! Find Tender & True near you!
AJ also has favorite toys, and so does Fawkes. AJ loves her tiny lawn mower that blows bubbles when she pushes it, and Fawkes loves jumping up and chasing the bubbles. It's pretty cute to see them walking along together playing with bubbles. When the bubbles aren't blowing, Fawkes' absolute favorite toy is her squeaky tennis ball. She will play fetch for hours if you'll let her; she'll bring it back, drop it, and run off with her tail wagging, waiting for you to throw it again every single time. AJ is the same way with her crayons; she'll color in her coloring book until the crayons are down to stubs if you let her!
What personality traits have you noticed in your dog?
Want to share this article with your friends? Just click any of the share buttons on the left to share with Facebook, Pinterest, Twitter, etc.!
Disclosure: I received compensation from Tender & True™ in exchange for my participation in this campaign, and my honest discussion of their products. But their pet food is really amazing and all opinions in this post are 100% my own. I would never write a post about something I didn't think was useful or interesting for you guys, and Practically Functional will only publish sponsored posts for companies or products I love and believe in! 🙂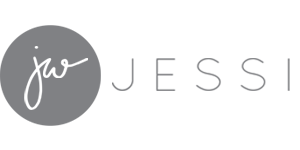 The following two tabs change content below.
Hi, I'm Jessi! Welcome to Practically Functional, a DIY and crafts blog for everyone! I believe that anyone can do crafts and DIY projects, regardless of skill or experience. Whether you're looking for simple craft ideas, step by step DIY project tutorials, cleaning hacks, or just practical organization solutions, you'll find them here! Make sure to
sign up for the email newsletter
to get craft projects, Cricut tutorials, and cleaning tips in your inbox every week (for free!)
Latest posts by Jessi Wohlwend (see all)