This post was last updated on
One of my favorite things about fall is ducking into a Starbucks on a cool day and warming up with a hot caramel apple spice drink. Yum! But did you know you can easily recreate that drink at home in your slow cooker?! Check out this totally simple Starbucks copycat caramel apple spice recipe!
I'm a bit of a Starbucks snob (I don't think anyone else's chai lattes are anywhere near as good!), but this homemade version of their caramel apple spice is a pretty close copy of the Starbucks original, and definitely just as delicious! Plus it's way less expensive to make yourself. 🙂
If you're looking for some other amazingly delicious warm drinks, check out my butterbeer latte recipe and my homemade wassail recipe! They are both family favorites!
Caramel Apple Spice In The Slow Cooker
Recipe adapted from A Year Of Slow Cooking
This recipe makes about six cups of cider, but it can easily be doubled or even tripled if your slow cooker is big enough! Also, the cider reheats really well, so feel free to make a bunch, put the leftovers in the fridge, and heat up individual mugs of it whenever you want!
Ingredients:
6 C apple cider (or apple juice)
4 T caramel syrup (the ice cream topping, but not the magic shell kind)
2-3 cinnamon sticks (or 2 t ground cinnamon)
5-7 whole cloves (1/2 t ground cloves)
NOTE: You can use ground cinnamon and ground cloves in this recipe, but it will leave tiny bits of spice floating around in your drink. If you use whole cinnamon sticks and whole cloves you can pull them out at the end for a sediment-free drink!
The directions are simple: just mix everything up in your slow cooker. Make sure to stir the syrup in well so it doesn't just sit at the bottom. As you stir, the liquid will become really light-colored and may look a bit cloudy, but it will get darker and clearer as it cooks.
Once everything is mixed together, turn your slow cooker on low. Let it go for at least 4 hours so the spices have time to steep. Once you're done cooking, carefully remove the cinnamon sticks and cloves.
Then ladle it out and enjoy your homemade caramel apple spice!
I'm also excited that pumpkin spice lattes are back in season!!! What are your favorite fall drinks?
[amd-zlrecipe-recipe:3]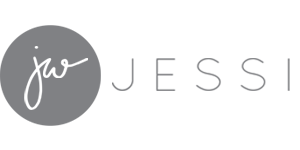 I believe that anyone can do crafts and DIY projects, regardless of skill or experience. I love sharing simple craft ideas, step by step DIY project tutorials, cleaning hacks, and other tips and tricks all with one goal in mind: giving you the tools you need to "do it yourself", complete fun projects, and make awesome things!